Paygate by Everifin
Account to account payments are the most secure option to pay online.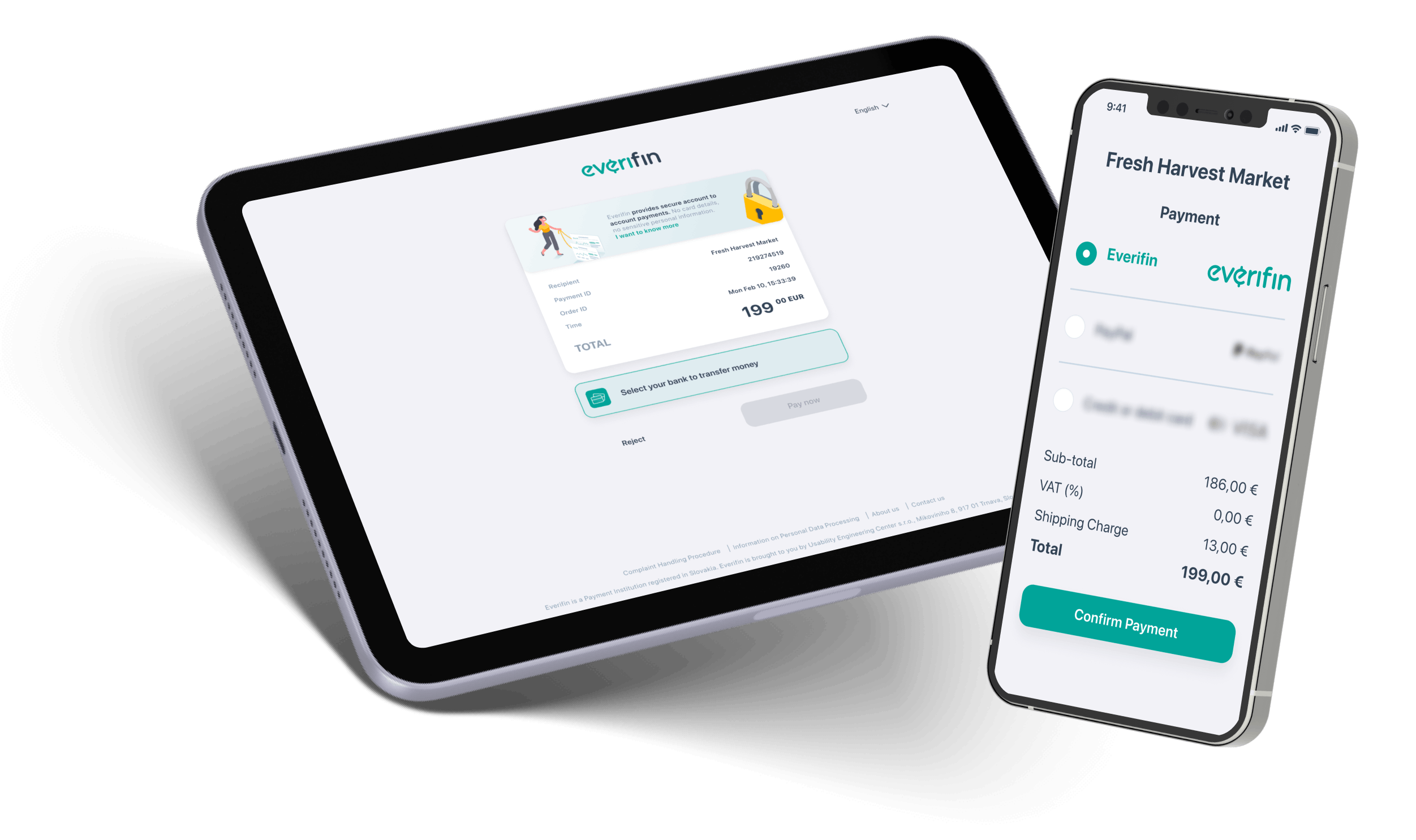 Cost effective
bank to bank payment method
No middle man
Save on transaction costs
Use PSD2 payments by Everifin and reduce payment costs.
Easy integration
Quick, easy and extremely secure payment method for your e-Shop
EU-wide coverage
We guarantee 90% market coverage in the EU, Lichtenstein, Norway and Iceland.
Real-time payment report
Instant feedback right after successful payment
Embedded check-out
Frictionless payment process without leaving your e-Shop
Pay button in e-mails
Make it easy for your customer to pay instantly from their mailbox